GET IMMEDIATE SOLUTION
Quit Sadness, Catch Happiness!
Visa Problem Solution
Esoteric but immensely beneficial science of astrology, can also be very constructive, securing, and profitable regarding immigration to any foreign country. Diverse problems, uncertainties, hassles and hindrances related with immigration and visa, can easily be solved or terminated adeptly by any reputed and well-experienced astrologer, like ours world-famous veteran astrologer Pandit Ankit Sharma. This well-drafted webpage offers very useful information about his visa and immigration problems solution by astrology, to help and serve people of the world over, in making happy and secure settlement in any foreign countries of their respective choice. Well-based in India [Chandigarh], but often on tours to countries worldwide, our astrologer guru possesses abundant and diversified service experience in solving and terminating problems and hindrances in almost all spheres of life in countries worldwide, by dint of his services which are based mainly on astrology and vashikaran. To know more about his globally popular and admired services, please visit other web-pages of this globally reliable website.
While thinking of going abroad temporarily or permanently, there arise many questions and issues in mind. Some of these questions and issues are listed below. Our erudite, righteous, and benevolent pandit ji can easily and adroitly offer solutions to all your various immigration and visa related problems and uncertainties, no matter which corner of the world you presently reside in.
Swift And Effective Solution Through Healing & Meditation By Astrologer Ankit Sharma +91-98154-18307 info@AstrologerAnkitSharma.com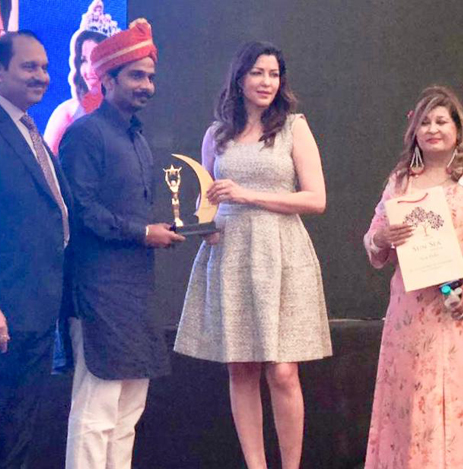 Visa / Immigration Problems Solution by Astrology
Some of the most common and significant questions asked by the people interested in making migration to some countries, are the following:
Does one possess Yog for higher education in any foreign country, and for settling in a foreign land?
Whether the country planned to be settled in is right and suitable?
Will the destination country fare well for career growth and progress in life?
What is the perfect and most suitable time for making immigration to the selected country?
Which option will be best for me? Residing in my homeland complacently, or settling permanently in the desired foreign land?
Can I change the surroundings in the foreign country quite congenial and supportive to me?
How can I remain happiest, fully secure, and maximally reputed in the foreign country?
These all inquisitive and problematic questions have been answered numerous times by our world-renowned astrologer so far, in connection with different individuals of the world over. Any immigration or visa problem is solved taking resort to the birth details (Birth Chart or Horoscope) of individual persons. The birth horoscope or Janam Kundli of an individual does clarify whether he/she can find opportunities for going abroad or not, based on the date and time of birth, and specific placement of planets. The positions of Venus and Moon in the Kundli explain that the person possesses Videsh Yatra Yog or not. Our guru ji is erudite and innovative enough to offer elegant and impeccable solutions to almost all sorts of problems and adversities in connection with immigration and visa, including the infusing of positive energies and good luck, in the cherished foreign country.
To benefit his services, interested persons may contact him through email ID:
info@AstrologerAnkitSharma.com
or make telephonic connection over +91-98154-18307.
FAQs
🌈 Can I resolve my visa problem with astrology?
Strong and effective astrology solutions offered by a skilled astrology specialist can easily help in resolving all issues related to getting visa.
🌈 Why should I consult famous astrologer Pt. Ankit Sharma Ji?
Widely respected astrologer Pt. Ankit Sharma is highly appreciated for his excellent, swift and genuine solutions for removing troubles like visa problems. He has been engaged in solving issues for more than 20 years. The mantras offered by him for availing visa are cheap and completely genuine.
🌈 How can I contact Pt. Ankit Sharma Ji for visa problems?
The distressed people can contact benevolent astrologer Pt. Ankit Sharma Ji, using the following contact details:
Direct Call/ WhatsApp (India): +91-98154-18307
Mail Id info@astrologerankitsharma.com
Skype Id Ankit.sharma3291
🌈 What is feedback of the existing clients for the services of Pt. Ankit Sharma Ji?
The existing clients highly appreciate and admire the solutions offered by Pt. Ankit Sharma Ji for resolving difficulties in getting visa.