GET IMMEDIATE SOLUTION
Quit Sadness, Catch Happiness!
Progeny Problems
All various types of problems related with the procreation of offspring or children are broadly termed as the progeny problems, in general. Commonly, these problems include infertility issues, excess delays in progeny, miscarriages, stillbirths, minor defects or ailments in reproductive organs or system, early or premature birth of the child, delay in child's birth during pregnancy, etc. Fortunately, the most of such progeny related problems are curable through creative and benign astrology. The likelihood of any such problems may also be checked in advance, through subtle astrological calculations.
Various progeny problems are also expertly tackled by our world-famous indian astrologer Ankit Sharma Ji, along with troubles and adversities belonging to all other life's domains. The majority of countries across the world stand well-served by our magnificent guru ji for over two decades. High and swift efficacy, reasonable and moderate service charges, safety from side-effects, due empathy and responsibility while dealing with clients, and preservation of dignity and confidentiality of individuals, are the most impressive and globally-praised features of the astrology services of our well-learned and benevolent guru ji.
Astrology Remedies for Progeny related Problems
Immensely creative and benefic vedic astrology can readily give cogent explanations for the possibilities or presence of any progeny-related problems after analyzing the birth charts of the married couple, along with the efficacious solutions to the problems.
To determine surefire, safe, and superb astrology remedies for progeny problems, intelligently and critically examined and analyzed are the following particulars of the given birth chart or horoscope
The conditions and overall statuses of the houses of 5th, 9th, 2nd, 7th, 11th, etc., and also of the lord of each of these houses in the given chart. The location or/and influences of various planets on these houses and their respective lords are taken into account for these purposes.
Investigated into are the locations, associations, tendencies, and strengths of Mars, Saturn, Moon, Jupiter, Venus, Sun, and Rahu & Ketu in the chart.
Many other astrological elements and factors such as specific progeny-related afflictions, doshas (including Nadi dosha), yogas, etc. are also checked.
Swift And Effective Solution Through Healing & Meditation By Astrologer Ankit Sharma +91-98154-18307 info@AstrologerAnkitSharma.com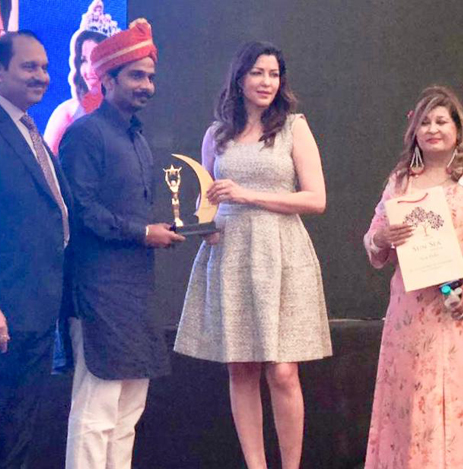 How Astrologer Ankit Sharma Helps to Solve Progeny Problems?
After comprehensively observing and analyzing the above-mentioned particulars of each of the two given birth charts (belonging to both the spouses), our grand guru ji of high erudition and broad success-experience can solve or cure any or all of the following problems related with progeny
Providing precious and authentic predictions about progeny related issues of any newly-married couple
Curing or preventing delays in progeny of recently married couples
Suggesting solutions for timely, smooth, and healthy childbirth
Curing infertility related issues of any or both the married partners
Averting chances of miscarriage, premature child's birth, or stillbirth
Mitigating or nullifying the ill influences of astrological afflictions or doshas on progeny
Suggesting astrological remedies for minor issues and ailments related with reproductive organs or system, to promote timely and trouble-free births of healthy children
And, suggesting to the aggrieved couples specific gemstones, yantras, poojas, homams, havanas, and donations of certain things, to ensure freedom from various likely progeny problems and well-rounded prosperity in progeny affairs.
Owing to these high and varied capabilities and expertise related with progeny issues, our guru ji has also been rather famous and highly sought-after the world over, for finding the finest and fastest possible solutions to all various progeny problems.
FAQs
🌈 Which is the most significant house in a birth chart in respect of progeny problems?
Among all most relevant houses to the progeny issues in the chart, the fifth house is certainly the most significant.
🌈 Are astrology remedies for progeny problems effective?
The well-tried-and-tested science of astrology essentially gives solutions of high cosmic potential, if practiced positively and creatively.
🌈 Who is a highly renowned and best astrologer in india for solving progeny related issues?
Possessing a rich success-experience of over two decades, the world-famous Indian astrologer Ankit Sharma Ji is indubitably, a highly reliable and best astrologer in India for progeny problems also. Contact astrologer ankit Sharma ji at +91-98154-18307.