GET IMMEDIATE SOLUTION
Quit Sadness, Catch Happiness!
Plants and Astrology - What is Plant Astrology?
Plants are worshiped like God in Indian Culture. Besides, they help you shine bright and glossy even on gloomy days. Sometimes we specifically need the right Plant around us to be more optimistic and radiant inside out. Henceforth, it is a must thing to comprehend plant astrology. This might surprise you that your habits, personality & traits can be changed or determined by having the right Plant near you. If you want to fill your surroundings with positive energy, prosperity, and happiness, then you're suggested to plant a tree according to your zodiac sign. Remember, plants grow according to their suitable seasons, but still, you can sow them with a little extra care. Many factors worldwide also offered the idea to plant astrology, such as Druid Horoscope, Indian Vedic Systems, Jyotish Shastra, Vastu Shastra, Ayurvedic studies, Celtic Tree Calendar, etc.
The Plant You Need, Based on Your Astrological Sign
When we see plants from an astrology perspective, it shows how zodiac signs and plants are connected. Since people, plants &planets are made up of the same elements (air, water, fire, and earth).
You know that fact that there are specific plants and trees on your astrological signs which can help you to remove an obstacle from life, but this is not easy to grasp as it requires years of experience that our Guruji Ankit Sharma, who is one of the best astrologers in India has. Not everyone can be friendly, communicate, grow, and care for green friends.
You require a conscious approach from the world's best astrologer like him so that even being a bad luck gardener; you can also find your lucky Plant.
He will analyze your zodiac sign and will surely be able to find flaws by telling you the Plant you need based on your astrological sign. Each zodiac sign has a very distinguishable set of personality attributes and different desire combinations with their houseplants. Let's get straight into discerning the Plants that you need based on Your Astrological Signs:
Aries: Orange Orchid- Aries's bold personality matches Orchid's vibes; both are independent but always ready to give something in return who rely on them.
Taurus: Parlor Palm-People with this sign are hardworking and always put in extra effort to reach higher in life. Parlor palm invariably goes with the attitude of growing taller daily with proper care.
Gemini: Philodendron- Geminis are always moving forward kind of person. They can adapt to any environment easily, just like philodendron plants.
Cancer - Money plant – The best gift for any cancer person is a Money plant because of its overflowing amount of sentimental value. They are family-oriented people. Merely like the twisted trunk of a money plant, cancer also reflects close knit-family.
Leo: Bromeliad- Leo is the most attractive person you will ever meet. The overall warmth and cheerful nature are the obvious sign of them being bromeliad plants.
Virgo: Rubber Tree-Virgos are such people whom you can rely upon for support and assistance. Just like Rubber trees, they seem attractive at first glance.
Libra: Monstera- Libra people live a balanced life; they are socially active, just like monstera plants. When we care properly for monstera plants, their long, lounging leaves represent vibrant vibes. Just like monstera libra's are also a hot topic at any party.
Scorpio: Dracaena-The honest nature of Scorpios and dracaenas is one and the same. They would reveal you what they want and never hesitate to say what's on their mind.
Sagittarius - Coffee Plant- Hyperactive people, Sagittarians barely run out of energy; they don't require a lot of attention to grow and expand. Such people run on natural caffeine, exclusively like a coffee plant.
Capricorns - Snake plant- They are irrepressible and fuss solely like snakes. Even they survive on minimum resources.
Aquarius: Pothos –Aquarium people always believe in making the world a better place to live. And Pothos is believed to be one of the best air purifier plants that make breathing easy for others.
Pisces: ZZ Plant- Pisces people, are famous for their forgiveness and understanding of nature towards others. Similarly, they forgive their parents if they forget to water the ZZ plant.
Swift And Effective Solution Through Healing & Meditation By Astrologer Ankit Sharma +91-98154-18307 info@AstrologerAnkitSharma.com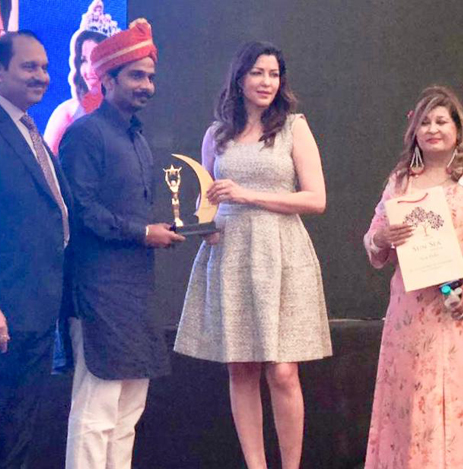 Now you might have the basic information about the Plant you need based on your astrological sign and what Plant is written in your stars. But it does not mean you are limited to this many facts. Things keep on changing; nothing is fixed in this universe. You required a lot more additional details on plants and related astrology. Picking up a plant for a particular time won't help you much in the future. Indeed, there is a ton more you have to do regarding it.
If you also want to flourish, blossom, and prosper just like your Plant is booming; then you require proper guidance. For that, you can contact world famous astrologer Ankit Sharma Ji in India, who coaches hundreds of people daily with his experience and observations. He is just a call away; hence, you can directly contact him via phone or WhatsApp at +91-98154-18307. Do not forget that it's that easy-to-understand plant astrology as it has no boundaries. Guruji deals with this, so on an immediate basis, get in touch with him. He and his team will assure to give you the best suggestion for what you are looking for. Not only this, if you have any other problems and issues in your life, he is also always available for you without any discernment at your ease.