GET IMMEDIATE SOLUTION
Quit Sadness, Catch Happiness!
Childlessness and Astrology
Childlessness is the status of not having any child of one's own, caused by any progeny defects or constraints. However, the childlessness astrology says that the childless couples too can have babies of their own, provided that they avail benefits from the relevant astrological remedies or solutions. The various reasons for childlessness in astrology are separately stipulated in the sections below, along with the astrological remedies for this painful and depressing situation.
Again, it is indubitable that only astrologers of high and broad erudition and ample success-experience are most expected to provide the best possible and most effective remedies for childlessness problems, with lavish professionalism. Our Guru Ji astrologer Ankit Sharma of India, a globally-applauded and a best astrologer in india and numerous countries worldwide, is such a highly competent and hence, a perfect astrologer for solving childlessness related issues of all various types. The relevant section on this webpage, concisely describes his superb and reasonably-charged astrology services for solving childlessness problems and progeny defects.
Astrology Remedies for Childless Couples To have Baby
Astrological remedies for childlessness are determined after extensive and intensive observation and analysis of the birth charts of the childless couple. Thereafter, the found remedies will be implemented through use of anyone or more of the following measures --- Gemstone(s), Yantra(s), certain Poojas and Homams, Worship of specific Deities, and Donation of specific things on the specified days of the week.
To discover the reasons and remedies for the childlessness problems, examined and evaluated are the conditions, strengths, and overall statuses of the following particulars of a birth chart
The houses of 5th, 9th, 2nd, 7th, 11th, 6th, 8th, and 12th. And, the respective lords of these houses. The locations or/and good and bad influences of various planets on these houses are observed.
The Mars, Jupiter & Venus, Saturn, Rahu, Sun & Moon, and Ketu. The locations, associations, and probable tendencies of these planets are also taken into account.
Probed into also are the relevant astrological afflictions, doshas (such as any pertinent karl-sarpa dosha, mangal dosha, and nadi dosha), and favorable and adverse astrological yogas. Many other related astrological elements may also be considered.
Swift And Effective Solution Through Healing & Meditation By Astrologer Ankit Sharma +91-98154-18307 info@AstrologerAnkitSharma.com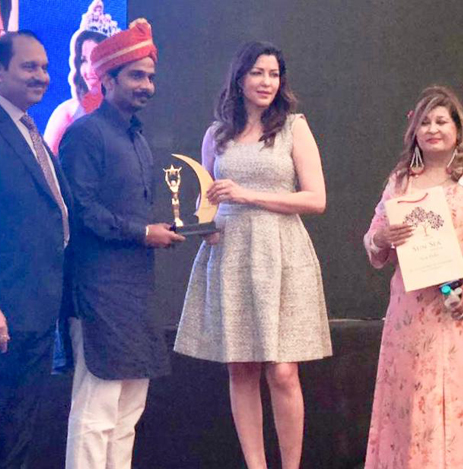 How Astrologer Ankit Sharma Helps to Solve Childlessness Problem?
First of all, here it may be noted that our guru ji possesses the credit and pride of having served the worried and frustrated people of numerous countries of the world over through his ace astrology services for all life's spheres and matters, for over two decades, inseparably including the progeny issues and childlessness problems.
Our guru ji's highly-potent and safe astrology services for childlessness problem solutions can solve or eliminate any, few, or all of the following hassles, constraints, and plights related with childlessness and progeny matters
Ignorance and obscurities related with progeny
The causes of frequent miscarriage, premature birth of a child, or stillbirth
The reasons for excessive delay of progeny after marriage
Diverse impotency or infertility related issues of any or both the spouses
Minor ailments of the reproductive organs or system which have been responsible for progeny problems and childlessness
Astrological afflictions or any adverse doshas, which have been causing progeny problems or loss
And, problematic issues related with sound sexual health, timely and healthy progeny, and the alternative solutions to soothe childlessness, such as child adoption and proper upbringing.
FAQs
🌈 What are the main reasons for childlessness in astrology?
Broadly, these are the constraining, unfavorable, and adverse influences of various relevant planets and Zodiac signs on progeny matters.
🌈 How much popular or effective are the astrology services for childlessness problem solutions?
Creative and refined astrology solutions have been helping and refurbishing the dull and dismal lives of myriads of childless couples of the world over since times immemorial. Consequently, the astrology-based childlessness problems solutions have always been hugely popular worldwide.
🌈 Who is an internationally famous and a best astrologer in india for solutions to progeny and childlessness problems?
Undoubtedly, the world-famous Indian astrologer Ankit Sharma Ji. In last two decades, his astrology services for progeny and childlessness problems, enriched and gladdened millions in most of Asian countries, in bulk of European nations, and in USA, Canada, and Australia.
Contact astrologer Ankit Sharma Ji at +91-98154-18307.