GET IMMEDIATE SOLUTION
Quit Sadness, Catch Happiness!
Extramarital Affair in Birth Chart
Not every couple is glad and satisfied. There are many reasons to be disheartened with a relationship. It could be anything that might affect the beautiful connection and make a marriage sad, bad, and monotonous. Be it the wife is having extramarital affairs or a husband; a few reasons are enough to cause conflicts or barriers between a couple. Those reasons can not be easily predictable by the other person. If there is a guna or yogya (signs or indications) in the Janam-kundli (natal charts) of cheating their respective partners, they will surely cheat. Let's find out whether your better half has the warning signs of extramarital affairs or not with the help of an expert.
Coming late from the office or work and mostly unreachable.
Pointing out small-small things and taunting on every unusual matter.
Commenting over physical appearance and personality features.
Always complaining and in a bad mood.
Fights and quarrels over useless topics.
Consistently in denial mode for the party, wedding functions, or get-togethers.
Impolite behavior, arrogance, and illogical ego.
No intimacy, romance, and lack of sexual activities.
New interests, hobbies, and quirky mood swings.
Spending time over the phone, WhatsApp messaging, and always on the call.
Suppose you discover a few attributes and get to comprehend that your husband is having extramarital affairs or your wife. In this case, we have someone with extraordinary qualities who can have your back. This great personality is Ankit Sharma Ji with two decades of experience in the same domain and field. He has been renowned as the most prestigious marriage astrologer for offering unimaginable astrological services by scrutinizing the horoscope.
We will discuss his abilities in the latter part; prior to it, let's dive into learning the planets in kundli responsible for an extramarital affair.
Planets in Kundli Responsible for Extra-marital Affairs
There are nine planets whose movements in the universe matter greatly when it comes to scanning horoscopes or birth charts. For inspecting some important events, signs, or possibilities, the planetary movements of specific planets, the sun, and the moon play an utterly crucial role in one's life. Here we are discussing the planets which showcase the indications of secret love or extramarital in a person's Janam Kundli.
Yes, you heard it right! With the aid of astrological aspects such as the sun signs, the positioning of planets as well as stars, and the movements of lords in the houses, anyone can know everything and anything about a person's character after marriage. However, the mere requirement is the best astrologer in india, like Ankit Sharma Ji, who can precisely examine the birth details and divulge the reality.
Despite, to disclose the truth, which is that planet that plays a significant part in harboring extramarital affairs is- Moon. Besides this, Rahu, Venus, and Mars are also responsible for a secret love relationship or a private fling with someone at work, neighborhood, or through some social media platforms.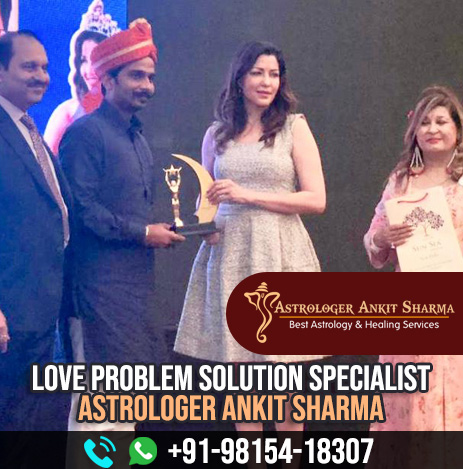 Astrological Remedies for Extra Marital Affairs or Secret Love
Uncovering the extramarital affair in a birth chart is not everyone's cup of tea. This entire process will require Ankit Sharma Ji, a perfect ace and astrological specialist who can solve the riddle by thoroughly examining the houses, the lords, and other appropriate important elements.
He will not only expose the relevant information but also help the wife/husband what astrological remedies for extra-marital affairs should be done in order to fix this predicament. Within a short time period, you will definitely be able to mend your exquisite relationship like before. With Guruji's extravaganza cures and therapies, you will feel more in love, joyful, and have a better-married life with your life partner.
Those special remedies for extramarital affair problem solutions will properly and comprehensively be ratted by our expert- Ankit Sharma Ji, but we will unveil an overview.
Analyzing Tara, Vashya, and Varna Koot is the most critical facet.
Diagnosing D-81 & D-108 is also considered fruitful.
Arranging a Puja, a small ceremony or havan, would also be beneficial in fewer cases.
It is also a consequential task to review the houses (3rd, 5th, 7th, 11th, & 12th) and their respective sacred Lordships.
Donating items and donating to needy & poor people are often mandated in some cases (with minimum cost).