GET IMMEDIATE SOLUTION
Quit Sadness, Catch Happiness!
How to Check Extra Marital Affairs or Secret Relationship in a Birth Chart?
As its very name or wording implies, the extramarital affairs are those interpersonal affairs which relate to a third person standing outside the premises of marital union and its sustainability ethics. Such overt or covert affairs could be fostered by any of the two spouses, the husband or the wife; and these affairs are most likely to create regular clashes, disputes or fights, marital discord & turbulence, and even stern separation or divorce. If there are children in the family, they also get affected adversely. Hence, it is always better to curb such affairs by any spouse through personal efforts or astrological measures, well before the likely damages to the concerned family. This webpage gives very enlightening information exclusively about the superb extramarital affair problem solution by astrological measures, safely and cost-effectively.
The opulent and time-tested science of astrology can precisely disclose both the following - the reasons leading to extramarital affairs, and the solutions for all such affairs by any spouse. To indicate the likelihood of such affairs, there exist some specific planetary conditions, connections, or combinations, along with diverse other astrological factors, in the birth chart of the concerned spouse. In general, anyone or more of the following situations or particulars strongly denote or promote the serious extra marital affair in a birth chart, pertaining to any spouse ---
Weak, degraded, or afflicted conditions in the 7th house or/and its lord in the birth chart. The location or influences of any malefic planets to the 7th house, basically indicate the possibilities of some extramarital affairs.
Afflicted conditions, ill placements, and evil conjunctions of planets like Moon, Rahu, Mars, and Venus in the birth chart denote strong possibilities of disloyal extramarital affairs or secret relationships of the native.
The overall conditions prevailing in the houses of 3rd, 5th, 7th, 8th, 9th, 11th, and 12th, in the birth chart of the native. If few or most of these houses are occupied or influenced by some malefic planets, then there exist high chances of extramarital (love) affairs; particularly when the lords of these houses are also affected adversely by specific malefic planets.
If the 9th house is contaminated or afflicted by anyone or more of the following planets, particularly when this house is deprived from the good graces of Jupiter, then the extramarital relationships are most likely ---- Rahu, Mars, Moon, or Mercury.
High possibilities of extramarital relationships also occur when the lord of 5th or 7th house is located in the 8th house of the chart; or when the conjunction of Venus & Rahu gets the Scorpio sign; or the association of Moon & Mercury owns the sign of Gemini in the chart.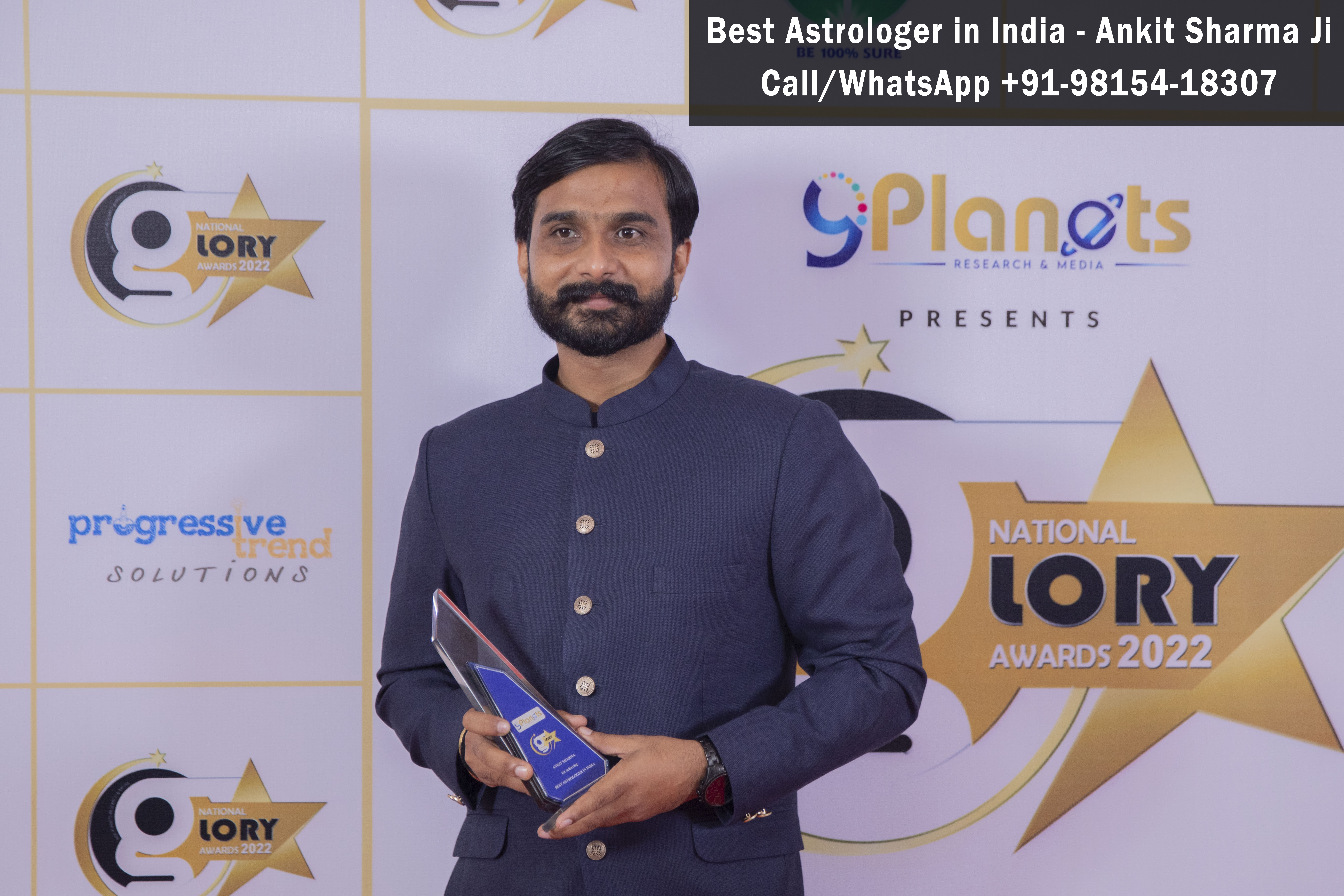 Astrology Remedies for your Partner's Extra Marital Affairs
Surefire, drastic, and harmless astrology remedy for extra marital affairs of your spouse can easily be obtained from our globally-trusted astrologer Guru Ji of India, astrologer Ankit Sharma Ji, based on your birth chart and/or the chart of your spouse.
The solutions or remedies are determined after the close and meticulous observation of the given chart, considering the presence of one or more of the cases and situations mentioned above. Profoundly learned & experienced and inventive astrologer Guru Ji of ours, is capable of mollifying or nullifying the ill and devastating effects of diverse malefic planets on the houses (and also on the lords of these houses) which are most significant in respect of marital harmony, peace, and sustainability. Further, he can also mend or enhance the good favors of the benefic planets on these houses and also on the lords of these houses. For achieving these objectives, our sophisticated and benevolent Guru Ji generally makes use of the following one or more solution measures ---
Any most elegant curative or/and beneficial gemstone(s), giving no side-effects or ill influences on any spouse
Any marvelous yantra or ring. Our Guru Ji's 'Sampurna Vivah Sukh Yantra' (brilliantly invented by him) is globally popular and admired highly.
Specific mantra for regular chanting sincerely on certain days
Suggestion about dedicated worship of certain God or Goddess
And, suggestion regarding making donation of specific things on the specified days of the week to certain categories of people
Who is the Best Relationship Astrologer?
The following facts, capabilities & specialties, and high achievements have been nurturing and dignifying our grand Guru Ji as a hugely popular, renowned, and best relationship astrologer in india and the entire world for decades ---
Through his finest services for the marital problem solution, our expert and benign Guru Ji has helped, reconciled, settled harmoniously, and delighted copiously myriads of husbands and wives of the world over in last three decades.
All various types of conflicts & clashes, differences & disputes, and matters of discord and discontents ever existing in between the husband and wife, have been resolved or dissolved or eradicated by him in India and numerous nations worldwide.
His astrological solutions are rather trenchant to problems, and quite mild and fully safe to the people.
His service charges are justified and generously moderate.
His treatment attitude is embellished with true empathy, due solemnity, and full professional responsibility.
Besides being a best and most popular astrologer in the world, he is also a globally-commended gemstone specialist as well as the grand inventor of many wondrous yantras.
He holds millions of ardent admirers and regular clients for his ace-class astrology services in the world, including a great many married spouses.
Lastly, amply convenient is receiving his astrology services for marital problems or other life's problems through any of both the means of meeting in-person or processing online from any place of the world.