GET IMMEDIATE SOLUTION
Quit Sadness, Catch Happiness!
Home Peace - Graha Shanti
Sweet home is dedicated to a home with complete peace and happiness with healthy relations where in Hindi it known by " Graha Shanti ". But how in this fast moving world where everyone wants privatization and glamorous life? Astrology is the gateway to home peace where we suggest you how best you can bring all-round peace to your home. A place where you plan to spend your rest of your life happily and with total comfort but how?
When we think of home, we think of that place in which to put our roots. We lay the foundation, and we firmly believe we plant on Earth. One day, we will return to the Earth itself. The Fourth House brings things to the starting point also turning to old age, and eventually to our final resting place. Much emphasis is focused on how to bring well-rounded happiness and love to the same home. Today, major section of the society believes in astrological and horoscope predictions for bringing wealth, peace, prosperity and health to the home.
If you are looking to solve your family problem?
Are your sick of joint family issues?
Are you getting sick of hatred love marriage life?
Are your home full of family disturbances?
Are your relations become untrusty and loose?
Swift And Effective Solution Through Healing & Meditation By Astrologer Ankit Sharma +91-98154-18307 info@AstrologerAnkitSharma.com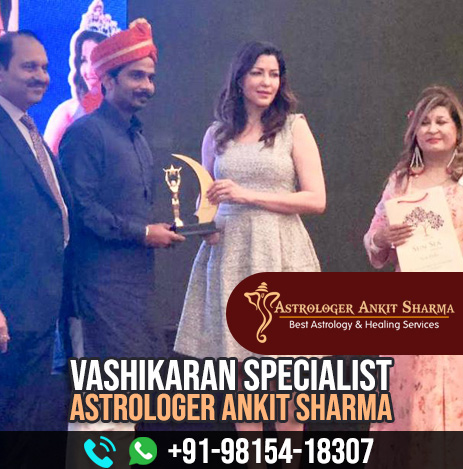 Ask to Mr. Ankit Sharma, India's No. 1 astrologer who is well versed with all segments of astrology and horoscope rules and regulations; who knows how to predicts and forecast astrology predictions while analyzing and reading plate positions, birth chart and zodiac signs. Ankit Sharma who is gold medalist in predicting the astrological aspects and having long tenure of experience in the same field where he got all his learning from his father who is a pioneer in a astrological and horoscope world.
FAQs
🌈 Is it possible to bring peace at home with vashikaran services?
Yes, it is possible to bring peace in the home with the help of an experienced vashikaran specialist.
🌈 Why should I consult eminent vashikaran specialist Pt. Ankit Sharma Ji?
Honored vashikaran specialist Pt. Ankit Sharma, is engaged in providing services for bringing peace in home for more than 20 years. The mantras offered by him have the following qualities:
Efficient
Reasonable
Genuine
Powerful
Safe
Swift
🌈 How can I contact Pt. Ankit Sharma Ji for a peaceful home?
The distressed people can contact vashikaran specialist astrologer Pt. Ankit Sharma Ji, using the following contact details:
Direct Call/ WhatsApp (India): +91-98154-18307
Mail Id info@astrologerankitsharma.com
Skype Id Ankit.sharma3291
🌈 What is feedback of the existing clients for the services of Pt. Ankit Sharma Ji?
The existing clients are deeply thankful and value the problem solutions offered by Pt. Ankit Sharma Ji.
Thus, if you want to create a domestic space that comforts and nourishes you and serves to keep safe those who you love then just
call at +91-98154-18307
or e-mail at
info@AstrologerAnkitSharma.com
to avail the certified services in astrology advice on home peace.