GET IMMEDIATE SOLUTION
Quit Sadness, Catch Happiness!
Husband-Wife Fight - Couples Quarrelling
In this day and age, couples quarreling has become a daily occurrence. We may even see, at times, that the fight comes onto the streets, and we witness married people having a go at it right on the road! It perhaps does not seem like a big thing to the modern generation, but people from earlier generations would look upon it as downright shameful!
This is because there was a time when the institution of marriage was considered sacred, and both sides would do their best to make it work. Both men and women would compromise on their own needs for the happiness of the family, and fighting on the road would be unthinkable to them.
So, what is the reason that so many married couples are fighting and arguing nowadays, and some are even making it to the divorce court? Well, there are many reasons, and not one reason can lead to such a drastic change.
For a start, the most practical reason behind this is that women are more empowered nowadays and have earning jobs just as men do. This gives them the courage to speak out against anything wrong that the man might do, which includes adultery. In earlier times, women would have no other choice but to digest it if their man would commit so since society would look down upon her as a divorced woman.
However, this is not the only reason. Another important reason behind this is the prevalence of love marriage among couples. Note that we are not saying love marriage is bad, not at all! However, boys and girls tend to fall for someone without thinking of future consequences. Moreover, love is blind and does not take into account other aspects, such as whether the person is compatible with them in marriage and whether they will have a successful marriage if they unite or not!
In earlier times, when arranged marriage was the only way in which two people would marry, people would consult astrologers and match the birth charts and horoscopes of the two partners before giving their approval. This resulted in the detection of any flaws and afflictions that would be present in their charts. If the girl or the boy had a Manglik dosha, it would be found out and removed. This way, the partners would be provided with a better chance of making it work.
In today's age, men and women are simply marrying without even consulting with a marriage or love astrologer. Thus, the problems and incompatibilities remain, and the result is husband and wife fight with each other.
Swift And Effective Solution Through Healing & Meditation By Astrologer Ankit Sharma +91-98154-18307 info@AstrologerAnkitSharma.com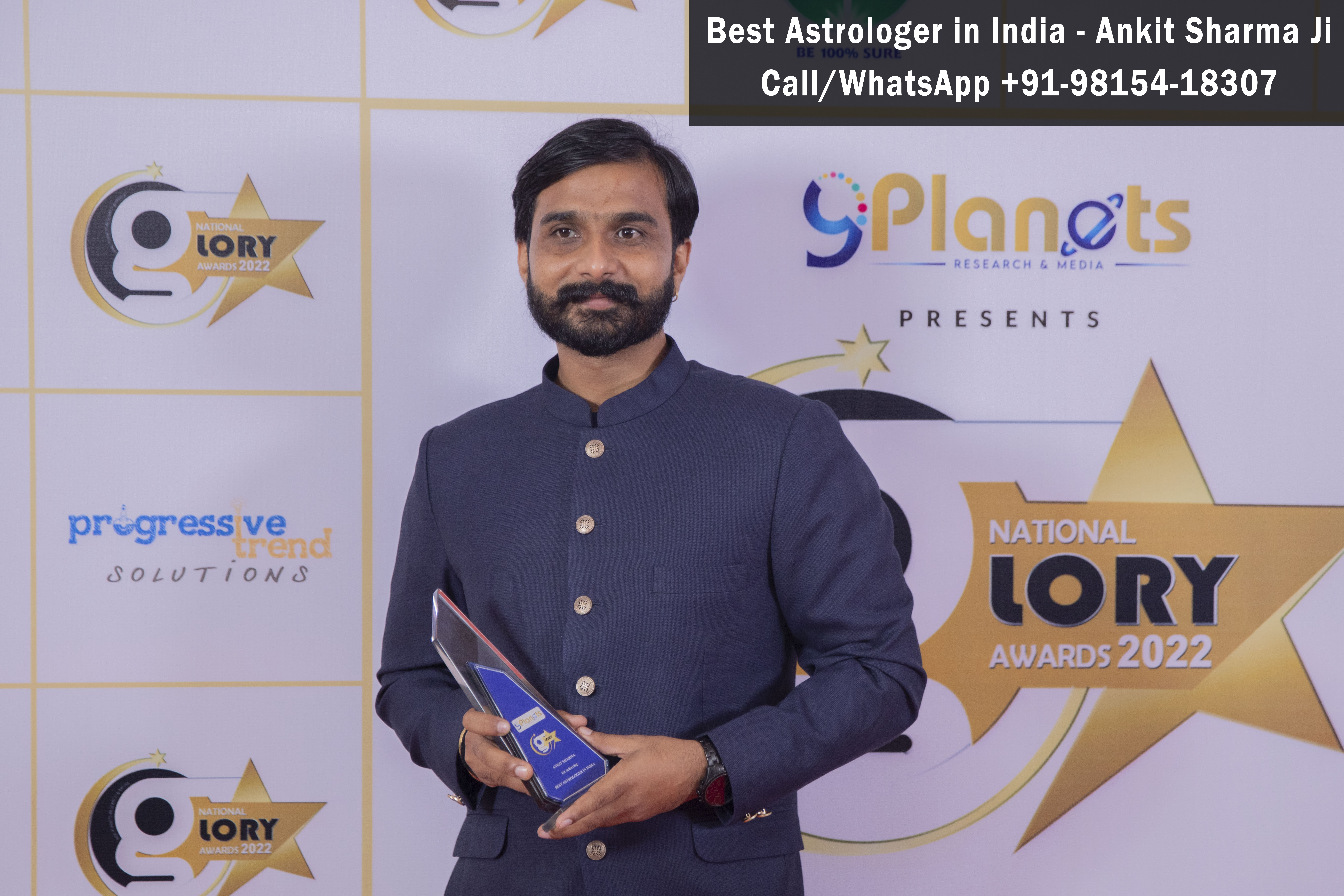 What Are the Problems That Cause Husband-Wife Fights?
Husband-wife fights can result from a number of factors present in the birth chart. For instance, if either of the partners has a Manglik dosha in their charts, it is bound to manifest in quarrels and fights between them after marriage. The sad part is that Manglik dosha can be remedied before marriage by a love astrologer, but most youngsters do not even consult someone.
Secondly, there may be some affliction in the birth chart in either of the partner's 7th houses. The seventh house is the house of domestic and commercial partnerships, which is why even marriage falls within its purview. It is commonly called the house of marriage, and thus, if a negative planet is sitting in the house or is affecting it from elsewhere, it can result in a disturbed marital life. Even an auspicious planet such as Jupiter sitting in the 7th house, which is actually very lucky, but conjunct with an enemy planet such as Rahu, can lead to negative results since a Guru Chandal Yoga is formed. Such people will not respect their partners, and this will inevitably lead to fights.
It can also be that there is no affliction in either of the charts of the partners, but they are simply incompatible from a zodiac sign point of view. Each of the zodiac signs has an elemental force, such as air, wind, water or fire. Naturally, if their two energies are incompatible, it can lead to fights and quarrels. It is interesting that two people may not fight when they are boyfriend and girlfriend but will do so when they marry since the houses signify the two things are different.
Thus, if you want a husband-wife relationship problems solution, it is only fitting that you consult a capable and efficient love and marriage astrologer.
Famous Astrologer Ankit Sharma Ji for Solving Husband-Wife Relationship Problems
Coming to the more important point, which is how does astrology solve the couple's quarreling problems? Well, there are various solutions provided to us in Vedic astrology. If there is a Manglik dosha causing the problems, that can be remedied with an offering to Lord Vishnu. On the other hand, if there is some negative planet affecting the marriage, its strength can be reduced through pujas or gemstones. Whatever the problem may be, all you have to do is consult with Ankit Sharma Ji for a complete remedy. Guruji is a famous astrologer in India with years and years of experience and practice. He is especially skilled at love and marriage problems and has single-handedly helped countless couples to retain their marriage and live in peace. If you are facing quarrels and fights with your partner, you can get the same solution. Just give Ankit Ji a call, and get ready to live a life of peace and happiness!