Teen (Three) Mukhi Rudraksha Beads and Mala
The three mukhi rudraksha beads is considered very auspicious by the Hindus and used as prayer beads. It is covered by a blue outer shell, hence also known as blueberry beads. It is considered as the form of three types of Agni and symbol of three creators namely Brahma Vishnu and Mahesh.
The rudraksha beads provide the blessings of the three gods powers. The wearer of the teen mukhi beads has to chant a certain mantra to attain best and favourable results. The flames of the burning fire extinguish the sins of the past life and makes the wearer free from the issues of past karmas. The ruling planet of the bead is Mars.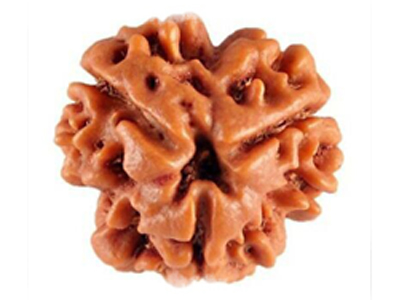 Benefits of Teen Mukhi Rudraksha
The teen mukhi rudraksha benefits are listed below:
The wearer is relieved from sins, karmic debts, and past life memories.
It helps people combat sensitive and emotional issues like inferiority complexes, panic, guilt, depression, fear, anxiety, and weakness.
The wearer is blessed with the power of vision.
It Increases memory power, skin glow, wit, and intelligence of 3 Mukhi Rudraksha mala wearer.
It makes the wearer fearless, courageous, powerful and enhances self-confidence.
It eliminates the negative effects of Mars.
It is very effective for children who are prone to accidents and sickness.
How can you get Certified, Genuine and Original 3 Mukhi and Other Rudraksha from Astrologer Ankit Sharma Ji?
The curious and anxious people searching for genuine, pure and original rudraksha for resolving issues in life, they must contact highly appreciated and experienced best astrologer in india for rudraksha, Pt. Ankit Sharma Ji.
Our guruji has deep knowledge and expertise in rudraksha, and with his wisdom he provides certified three mukhi rudraksha for the helping the people. The 3 mukhi original rudraksha price offered by guruji is very reasonable to assist a large number of people.
FAQs
🌈 Who can Wear 3 (Three) Mukhi Rudraksha?
Anyone who wants to get rid of past life sins and live a happy life can wear the 3 (Three) Mukhi Rudraksha provided by highly experienced astrologer, Pt. Ankit Sharma Ji.
🌈 Is Three Mukhi rudraksha Really Effective?
The Three Mukhi Rudraksha has proven effect on the people who wear the beads or mala and believe in its mystical power.
🌈 How to Contact Astrologer Ankit Sharma ji for Getting Three (3) Mukhi Rudraksha Beads?
The people wanting genuine, pure and original rudraksha can contact guruji using following details:
Call/WhatsApp (India): +91-98154-18307
Call/WhatsApp (UK): +44-7452-214792
Email: info(at)AstrologerAnkitSharma(dot)(com)
Skype: Ankit.sharma3291