Query Form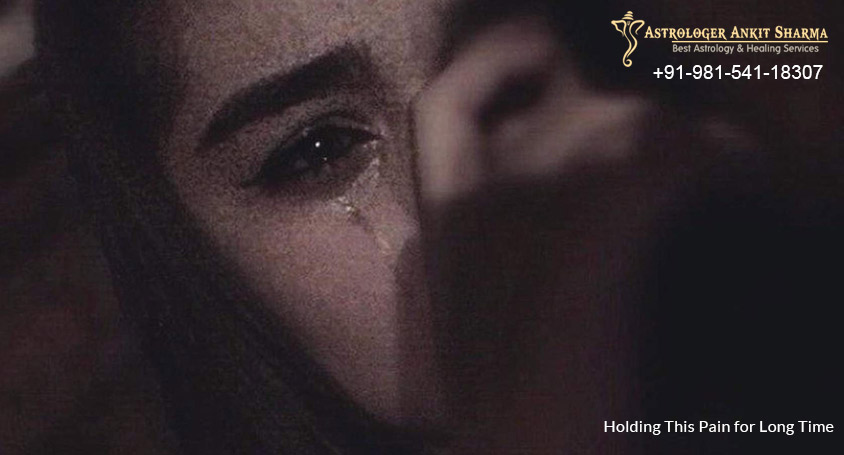 Holding This Pain for a Long Time, Time to Let It Go!
True love is experienced only once in a lifetime and when you find your real love then you cannot leave it at any cost. Hence when situations arise where your love life is challenged, it creates stress and hardship. Some problems like misunderstanding can be solved by talking it out but other times you are beaten by the problems. It leads to arguments and fights, bringing negativity in the mind of people. This not only worsens the situation but also leads to the separation of lovers. Hence to save your relationship, you need the help of an expert love astrologer like Pt. Ankit Sharma. This globally famed and highly cherished astrologer is based in Chandigarh, Punjab but this does not hinder him in reaching out to his clients across the country. The astrology services offered by the love astrologer are highly effectual and completely harmless. These reasonable and genuine solutions have created trust among the clients for our guruji.
The astrology solutions offered by our love astrologer are based on the calculations made by analysing the birth chart of the client. The love problems are caused due to the presence of malicious planets at the 7th house in the birth chart. There are 12 houses in the birth chart, and they are considered as the 12 phases in human life. Hence if you want to resolve all problems in love life you must undertake the solutions of our guruji. Following it diligently for a certain period of time, brings out favourable results for you, thus helping you unite with your lover.
Contact Love Astrologer Ankit Sharma Ji :
Direct Call/ WhatsApp/ Viber(India]: +91-98154-18307 (India)
Direct Call/ WhatsApp/ Viber(UK]: +44-7452-214792 (UK)
Email ID: info(at)AstrologerAnkitSharma(dot)(com)
Skype: Ankit.sharma3291