Astrologer Ankit Sharma Ji Tagged as "Most Trusted Astrologer of India" By Golden Glory Award 2021 - Presented by Brands Impact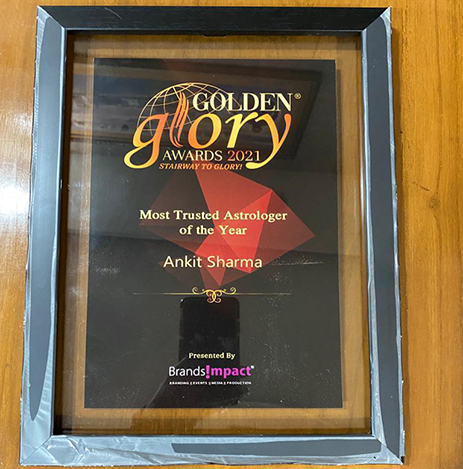 On the remarkable achievement, astrologer. Ankit Sharma Ji said, "It is really a great honour for me to be awarded an estimable award conferred by "Golden Glory Award 2021". Such a prestigious and highly esteem award has taken me to new heights of achievements and has made me authentic in this astrological world. And he also added that this award turns me more responsible and dedicated towards my Astro services and appeal to me to perform exceptionally while serving society with effective astrological remedies".
For Ankit Sharma Ji, he doesn't need any supportive and contrived words as he is already acknowledged as one of the leading astrologers of India. In the recent past few years; astrologer Ankit Sharma Ji had been honoured with Jyotish Prangan's Award in 2018, and in 2019, he was awarded as best astrologer in india presented by Star Achiever Award and many more such prestigious awards had been conferred to Ankit Sharma for his dedicated, admirable and trustworthy services. Now, in 2021, astrologer Ankit Sharma Ji is notified as 'Most Trusted Astrologer of India', honoured by gorgeous & renowned B-Town celebrity "Malaika Arora" in Golden Glory Award 2021, presented by Brand Impact.
From educational background, Ankit Ji, did his maters and achieved a gold medal in Astrology and practicing astrology predictions and astrological remedies for the past two decades. Pt. Ankit Sharma Ji is one of the certified astrologers of the nation and well versed with methodologies of Jyotish Visharad, Jyotish Rattan, Lalkitab Rattan and Vashikaran solutions.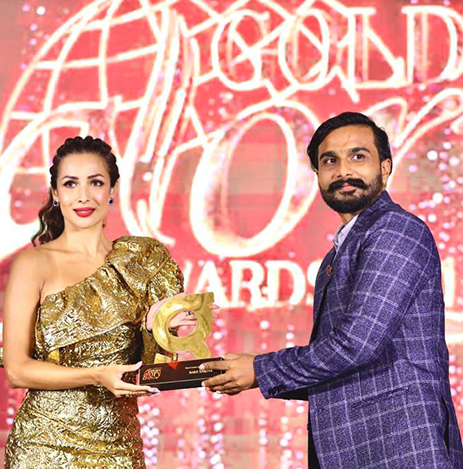 Here, below are the views of Mr. Ankit Sharma Ji about the facts of the astrological world.:
The journey of life including education, love, career, finance, family and other segments influenced by astrological methodologies that work on the moments of stars and planets.
Through Zodiac Sign Horoscope predictions, people will get a better idea about their future and can make the best decision for their future.
He completely believes in Vedic Astrology that comprised of 9 planets that further represent 9 gemstones that one can follow to make his or her life better from all around.
As per Ankit Sharma Ji, astrology is a sacred way of remaining the life out of any issues and problems. it has been followed from ancient times, it is one of the holiest methods to protect yourself against evil effects.
Vashikaran is an integral part of astrological remedies that will protect you from any negative vibes or wrongful spells. It is usually carried for good causes without any self motive. Any type of love issues, love marriage problems or inter-caste marriage issues can easily be resolved through vashikaran solutions.
This is Ankit's legacy that bought him honoured with several prestigious awards at the national and international levels. He has given a new direction to zodiac sign predictions and has made an exceptional invention in the field of astrology and horoscope prediction that has bought comfort and happiness to thousands of life's all across the globe.
How To Contact Astrologer Pandit Ankit Sharma Ji
Anyone willing to make avail of the miraculous services provided by astrologer Ankit Sharma Ji can contact him easily at:
Direct Call : +91-98154-18307
WhatsApp : +91-98154-18307
Skype: Ankit.sharma3291
Email: info(at)AstrologerAnkitSharma(dot)(com)