Brand Impacts Right Choice Awards 2021: The Best Celebreality Astrologer of the Year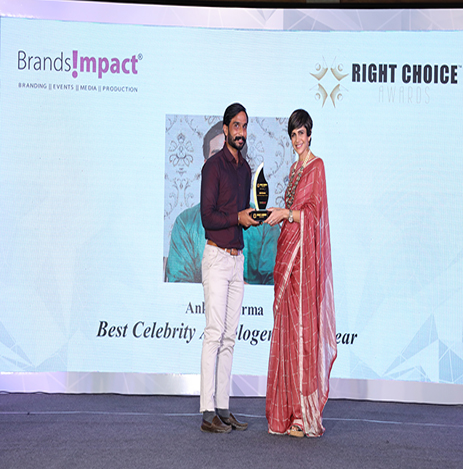 The highly renowned and admired astrologer Ankit Sharma Ji has added another prestigious award to the list of his achievements as has been awarded the "Best Celebreality Astrologer Of The Year" by Brand Impact Right Choice Awards 2021.
Brand Impact organizes national service excellence awards in india by the name of Right Choice Awards every year since 2016 for the service providers and professionals who have made an impact with their offerings. The award for the best celebreality astrologer was presented to Astrologer Ankit Sharma Ji at Hotel Radisson Blue, Dwarka Sector 13, New Delhi on August 25, 2021, by a renowned Bollywood actress, model, fashion designer, and TV presenter Ms. Mandira Bedi. The title of the best celebreality astrologer of the year was presented to astrologer Pandit Ankit Sharma Ji for his amazing guidance to the celebrities and helping them in better decision making in life for abundant success.
His services have worked wonders for several Film/ TV/ Sports stars and celebrities over time and are highly demanded among them. Ankit Ji is considered to be the most experienced celebrity astrologer with an experience of more than 2 decades in astrology. He helps his clients to tackle all the downtrodden situations easily and rise above them. His sheer guidance has resulted in the extreme success of many celebrities and has helped them to come out with flying colors in their career and personal life.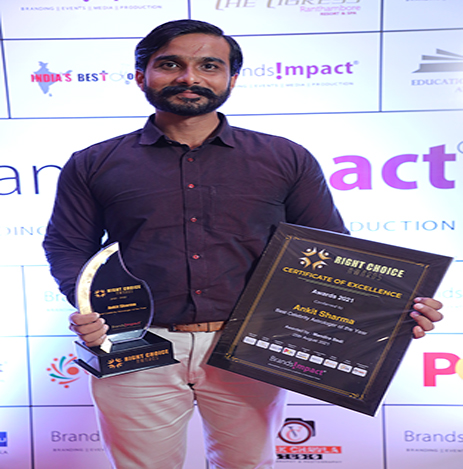 The Most Popular Astrology Services By Pandit Ankit Sharma
Astrologer Ankit Ji's astrological remedies for various life problems are lauded all over the world and have been recognized as the best. Some of his offerings include:
Providing amazing solutions for love-related problems like lost love, couple issues, misunderstandings, trust issues, or any other.
Helping people facing relationship issues after a love or arranged marriage or relationship problems with any member of the family.
Resolving health issues of people by providing the most effective remedies and yantras for them.
Helping people to get rid of their professional issues like business disputes, or Start-up problems.
Resolving the marriage-related problems of people. He also helps people to deal with inter-caste love marriage problems.
Resist a divorce or separation in marriage.
He helps people to deal with all the personal and professional problems easily and make their lives easy and comfortable.
How To Contact Astrologer Pandit Ankit Sharma Ji
Anyone willing to make avail of the miraculous services provided by astrologer Ankit Sharma Ji can contact him easily at:
Direct Call : +91-98154-18307
WhatsApp : +91-98154-18307
Skype: Ankit.sharma3291
Email: info(at)AstrologerAnkitSharma(dot)(com)