Query Form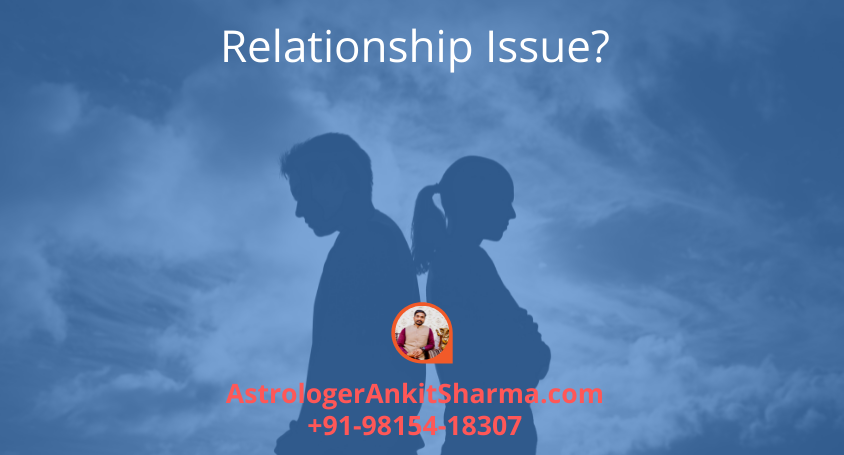 Astrology Case Study No. 40 - Astrology Solution for a Relationship Issue (Gargi Goyal)
I (Gargi Goyal) never believed in astrology, never ever. I wouldn't have believed in it until this happened to me. I loved a guy in my college days, and he used to like someone else. My love was pure, genuine, and divine towards him, and I devotedly wanted to marry him. I waited a lot with the thought that some miracle would definitely occur, and he someday expressed his feelings to me. Sadly, he neither took an interest in me nor came to pay a visit.
I used to be sad and disheartened and felt clumsy all the time. I always dreamt of him visiting me once at the minimum so that I could indeed share my emotions and sentiments. During all these saddened days, my grandmother noticed me, and with a heavy heart, she asked upfront what was bothering me. I spat out everything and shared what exactly I was going through. She had an old friend (kind of best friend) with whom she used to discuss everything. That grandma's friend explicitly spoke to me and asked to get an astrology solution for the betterment. I was a bit perplexed and amazed at how these old ladies were helping me out to get the love of my love. Nowadays, our parents often take an interest in these sorts of relationships and being oldies, how merrily they people were trying harder. They had known Ankit Sharma Ji and his magical remedies since ages and fixed an appointment with him at once.
Being a non-believer, I refused to speak to the astrologer and said a big NO to accumulate those astrology services for a relationship issue. They conveyed calmly the benefits and merits of the remedies provided by an esteemed specialist. I forgot to mention that- the boy I was in love with was from my caste and belonged to a very reputed family. This was why my grandma didn't back away since she always wished to have a nice boy as a life partner for me. She somehow convinced me to get the astrology service for the same; regardless, I was not so interested.
Time passed, and after a few months, I finally heard good news from my college mates! Fortunately, that girl's father and the entire family got transferred to another district, and their relationship couldn't work further. She had been sent to some foreign place for higher studies, and they broke off.
That guy approached me at a cousin's wedding. As my grandma introduced him to me during marriage functions, and after three months, he directly proposed to me to marry him in front of our families at a get-together. That was certainly the 'HAPPIEST DAY OF MY LIFE.
But, without Ankit Ji's help, it was next to impossible to make all this possible. A big Thanks to him! He is undoubtedly a jewel of a person and impressed me at the peak with his supernatural and enchanting astrology solution. I can proudly say that, beyond any doubt, he is not only affordable and trustworthy but the best astrologer in India.
Astrologer Ankit Sharma - Best Love Astrologer in India
Direct Call/ WhatsApp/ Viber(India]: +91-98154-18307
Direct Call/ WhatsApp/ Viber(UK]: +44-7452-214792
Email ID: info(at)AstrologerAnkitSharma(dot)(com)
Skype: Ankit.sharma3291