Sampurna Vivah Sukh Yantra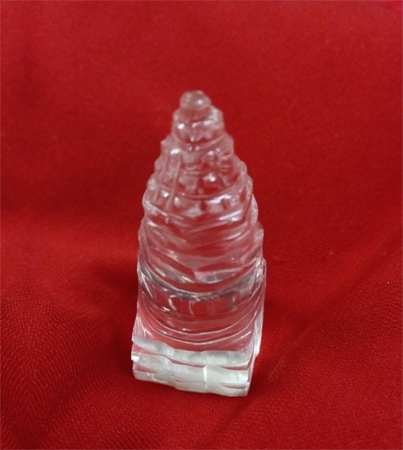 5999
+ Courier Charge (India)
$80 USD
+ Courier Charge (Abroad)
Ingeniously invented by our well-learned and globally reputed guru ji astrologer Ankit Sharma, this Sampurna Vivah Sukh Yantra is truly miraculous, for solving or eliminating almost all problems and hindrances related with love, marriages, and relationships between husband and wife of the world over. This fully energized "Sampurna Vivah Sukh Yantra" offers prompt effects/results, and is very convenient in usage, besides being just reasonably priced.
Benefits of Sampurna Vivah Sukh Yantra
This sure-fire and harmless yantra is very effective for solving, alleviating, or eradicating the following wide range of diverse problems:
Disturbances to Smooth Blossoming of Romance/Love
Mysterious Delay/Hindrances in Getting Married
Harsh and Worsening Relationship between Husband and Wife
Familial/Social Objections to Love Marriage or Inter-Caste Marriage
Astrological Differences/Dissimilarities obstructing Harmonious and Lasting Marriage
Issues of Over-Age for Marriage
Lack of Desired Understanding and Closeness between Two Persons in Love; or between Spouses
Dearth of Peace, Harmony, and Comfort in Marital Life
Issues and Problems related with Mangal Dosh
Difficulties in Second Marriage
Increasing Chances of Unwanted Divorce/Separation
Ruinous Extra-marital Affairs of your Spouse
Distancing Away of your Love Partner
Case of Triangular Love
Problems associated with Re-acquiring the Lost Love of Someone (Girlfriend/Boyfriend)
And, many other problems, hindrances, or adversities related with love, marriage, and relationship with lover or spouse.
For Whom & How to Use?
This sumptuous Yantra is equally usable or beneficial to both

Men and Women

, for solving or terminating all Marriage/Love/Relationship problems.
This insightfully and scrupulously energized yantra scatters immense miraculous powers to alleviate or eliminate Karmic blockages. Moreover, you can carry it with yourself, or establish it somewhere in your home or office.
No need to perform Puja or Hawan to activate this yantra. Positive effects/results are noticeable within Three Days of its usage.
* Please Call to Pandit Ji at
+91‑98154‑18307
for Yantra Availability at Real Time !